●
Intensive Care Medicine and General Care for the Serious Patient
●

Course - Airway Management
●
Intensive Care Pharmacology
●
Pharmacology applied to Cardiac Intensive Care
●

Course on Serious Infections in ICU
●
Pharmacology of Major Antibiotics Used in Intensive Care
●

Course on Ultrasound in Adult Intensive Care
●
Intensive Care Management of Vasoactive Drugs
●
Intensive Care in Pneumology
●
Management of Sedoanalgesia in Intensive Care
●

Theoretical-Practical Course of Mechanical Ventilation
●
Critical Patient Nutrition
●
Nephrology and Endocrinology in Intensive Care
●
Trauma therapy, burns, injuries due to physical agents, intoxications
●
Special Situations in ICU
Difficult Airway:
You will receive practical training for obtaining airway in normal situations and in situations considered difficult. In addition, you will receive theoretical information and will have contact with the main devices available to obtain airway.
Mechanical ventilation:
Theoretical-practical course. You will receive the most current information on the physiological principles of breathing and the various modes of mechanical ventilation and specific situations. In the practical part, you will learn how to program the ventilator to deal with various simulated clinical situations.
Ultrasound:
Theoretical-practical course taught by specialist teachers in echocardiography and ultrasonography. You will receive all the information that the intensivist should know about echocardiography, pulmonary ultrasound, abdominal ultrasound and FAST. In the practical part, you will learn to perform echocardiographic, pulmonary and FAST evaluation in the living model. You will also receive training for guided venous access on a dummy.
WHAT THEY SPEAK OF THE COURSE
This very didactic course helps in our daily performance in urgent care.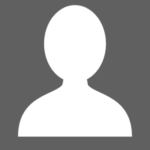 Ana Malvyn Rodriguez Delgado
It is a course, excellent the teacher is a very prepared and didactic professional in class. The teacher is 10 note!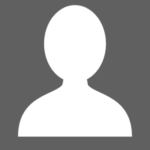 ABOUT THE COURSE
The course The Postgraduate course in Adult Intensive Care enables you to provide care to critical patients, identifying the main pathologies and turning to maintenance for life. The extension of techniques is performed through theoretical-practical training, providing you with skills that differentiate you from urgency and emergency physicians. You will be able to monitor systems and organs and provide special care in Intensive Care Units (ICUs),turning to humanized care in hospitals, clinics, health unit management and teaching.
FAE IBCMED - Flexibility - Autonomy - Excellence.
Active methodologies and unique content, available to students for access at any time and day.
I WANT TO BE ADULT INTENSIVE THERAPY STUDENT