Meet the Graduate in Pediatrics ABOUT THE COURSE
The course The Postgraduate course in Pediatrics empowers you, through certified theoretical-practical classes, to work in Emergency units, Emergency services, clinics, hospitals, research departments and other areas.
O The Advanced Course in Pediatric Emergencies (CAEP – in Portuguese),included and certified training, qualifies you to act in risk situations through realistic simulations. Hands-on courses allows you to master skills and fundamentals needed to recognize and treat severe child and juvenile patients, developing leadership and teamwork skills to address complex pediatric emergencies.
"FAE IBCMED - Flexibility - Autonomy - Excellence.
Active methodologies and unique content available to students for access any day and time. "
●
Pediatric Gastroenterology
●
Pediatric Endocrinology
●
(Theoretical-Practical) Neurology
●
(Theoretical-Practical) Advanced Course in Pediatric Emergency – CAEP (in Portuguese)
●
(Theoretical-Practical) Advanced Pediatric Life Support - PALS
●
Allergies and Intolerances
●
Vaccination in Habitual and Special Situations
●
Behavioral Situations in Childhood and Adolescence
● CAEP - Advanced Course in Pediatric Emergencies
The Advanced Course of Pediatric Emergencies (CAEP) is a certified theoretical-practical training that qualifies the student for the care of children and adolescents in emergency situations. Training is provided by the coordinators of the Postgraduate Pediatrics and Emergency Pediatrics and Neonatology courses.
● Neurology - Liquoric Puncture
The practice is constituted by the presentation of a set of radiological images, from which the ability to analyze these images (radiographs, tomographs, etc.) is developed. Then, the cerebrospinal puncture training takes place in the laboratory, where the teacher performs the first puncture on one of the puppets and, after the demonstration, each student performs the activity under guidance.
● PALS - Advanced Pediatric Life Support
Pediatric Advanced Life Support (PALS) is an American Heart Association (AHA) training comprised of a series of simulated pediatric emergencies that seek to promote a systematic approach to pediatric assessment, basic life support, treatment algorithms, effective resuscitation, and dynamics. of teams.

WHAT THEY SPEAK OF THE COURSE
I fell in love with the course that shows the updated content, committed, dedicated teachers, excited to be with us. It's great to see well-mannered people, but not only good-natured people, people who are simple to live with, who are kind to discuss cases, are always willing to help us study. A great example of this Dr. Joelma with her joy, always bringing a powerful energy to class and helping us grow more and more, so I recommend you to IBCMED!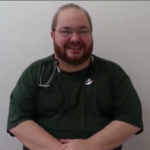 I am very happy to be able to talk about IBCMED College, where I study Pediatrics, to say that I am extremely grateful to all the direction, to the teachers, especially Professor Joelma who is an above average teacher, it is not surprising that people from all over Brazil come to be able to attend your classes. It's amazing how I can remember every word she says in class and I can use it here with my kids. Congratulations IBCMED for 4 years and long life!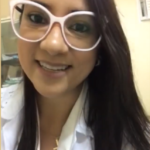 I am studying pediatric postgraduate studies and had the privilege of being able to participate in the first edition of the IBCMED Experience Day where the theme was: "Difficulties in the diagnosis of pediatric oncology". It was of great professional growth and I was amazed by the stories that the professionals could be telling us, I loved having participated!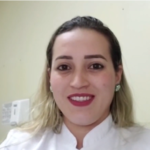 Meeting Professor Dr. Joelma Martin (postgraduation coordinator in Pediatrics) was decisive to take the course! I went to classes after the shift (too tired), because the classes were so worth it! It was all very practical, protocol and focused on our routine!
Exclusive!
Real and interactive simulations
The lab of the practical classes of this course provides a state-of-the-art simulator that simulates a 6-year-old boy. Called SimJunior, he breathes, coughs, has blood pressure and a pulse. The simulator was developed by Laerdal with the American Academy of Pediatrics. According to the conduct adopted, he responds by altering his vital signs. That is an excellent opportunity for students to put their knowledge into practice.
I WANT TO BE A PEDIATRIC STUDENT