 ● Introduction to Neonatology: Frequent Problems in Newborn Care


In the initial module the course is presented and definitions of the area are presented, as well as the most frequent complications.
●

Asphyxiation


All aspects related to the asphyxia phenomenon and ways of treating it are addressed.
●

Neuroprotection


Modern procedures are presented to obtain satisfactory results in this clinical activity.
●

Nutrition of the Newborn


The module is dedicated to showing assumptions and methods for the correct nutrition of a newborn.
●

Respiratory Disorders of the NB


Detailed description of the pathologies and their respective treatments.
●

Neonatal Infections


The main sources and treatments of infection for newborns are shown.
●

Approach of the Newborn with Hemodynamic Disorders in the ICU


Detailed study on the dynamics of blood circulation in newborns who experience a condition of disturbance and therefore are under intensive treatment.
●

Hydration and Electrolyte Input


Importance of the newborn's hydration and the details of complementation using electrolytes.
●

Metabolic and Hydroelectrolytic Disorders


Approach to the problems of metabolism and the dynamics of hydroelectrolytics in the newborn.
●

Newborn Approach to Surgical Problems


Aspects involved in the relationship with neonates who present surgical risks due to previous problems.
●

Neonatal Repercussions and Maternal Diseases


Maternal diseases are addressed and detailed in relation to the postpartum condition.
● (Theoretical-Practical) Assistance to the RN in the Delivery Room


Theoretical and practical class that presents how to deal with the newborn a few moments after delivery.
● (Theoretical-Practical)

Respiratory Care in the Neonatal Period


Provision and care for a newborn's breathing, followed by a practical exercise to facilitate visualization of the procedures.
● General healthy newborn care, the importance of early contact with the mother and humane care in the delivery room
● Resuscitation of term and premature infants
● Hands-on training in neonatal resuscitation techniques, simulating common delivery room situations

WHAT THEY SPEAK OF THE COURSE
A course that is an important reference in the improvement courses, with dedicated, updated and qualified teachers.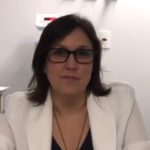 ABOUT THE COURSE
The course The Postgraduate course in Neonatology enables you to diagnose, treat and rehabilitate pediatric patients through the study of diseases of higher prevalence in newborns, as well as to prevent diseases and to assist in situations of prematurity and complications. You will be able to work in hospitals, neonatal units and Intensive Care Units (ICUs), as well as being able to choose other functions, such as researcher, professor or as a public permanent employee.
FAE IBCMED - Flexibility - Autonomy - Excellence.
Active methodologies and unique content, available to students for access at any time and day.