SEXOLOGY
CLINIC
● Psychosomatic Approach to Sexuality
Introduction to the course and studies on sexuality as a broad phenomenon.
● Sexual Pathophysiology
Study of sexuality based on deviation.
● Affective Questioning and Sexualities
Questioning of affection and its implications with the different varieties of sexuality.
● Sexual Complaints - Diagnostic Interview
The main complaints brought by patients to the doctor's office are presented and discussed, as well as a methodology to understand them deeply.

● Clinical Driving I
Practical activity of conducting clinical cases.

● Clinical Management II
Practical activity of conducting clinical cases.
● Clinical Management III
Practical activity of conducting clinical cases.
Sexual Complaints: Involves a technique called Home plan, where you work in a large group. In this structure, one student assumes the role of patient and another of interviewer, a configuration that alternates between different participants.
Clinical Conduction I, II, III: Practices performed with actors. The class is divided into groups to present clinical cases, which will be led by actors playing the role of patients. Students perform simulated care, with the objective of training techniques of care in sexual therapy.
Want to know more about the Graduate in Clinical Sexology?

Download now the Course Guide, with the syllabus, the workload and detailed information about the area of Sexology, the job market for postgraduate doctors in this specialty and professional practice.
Enjoy this facility more IBCMED College, contact us and get more this differential in your education and professional performance!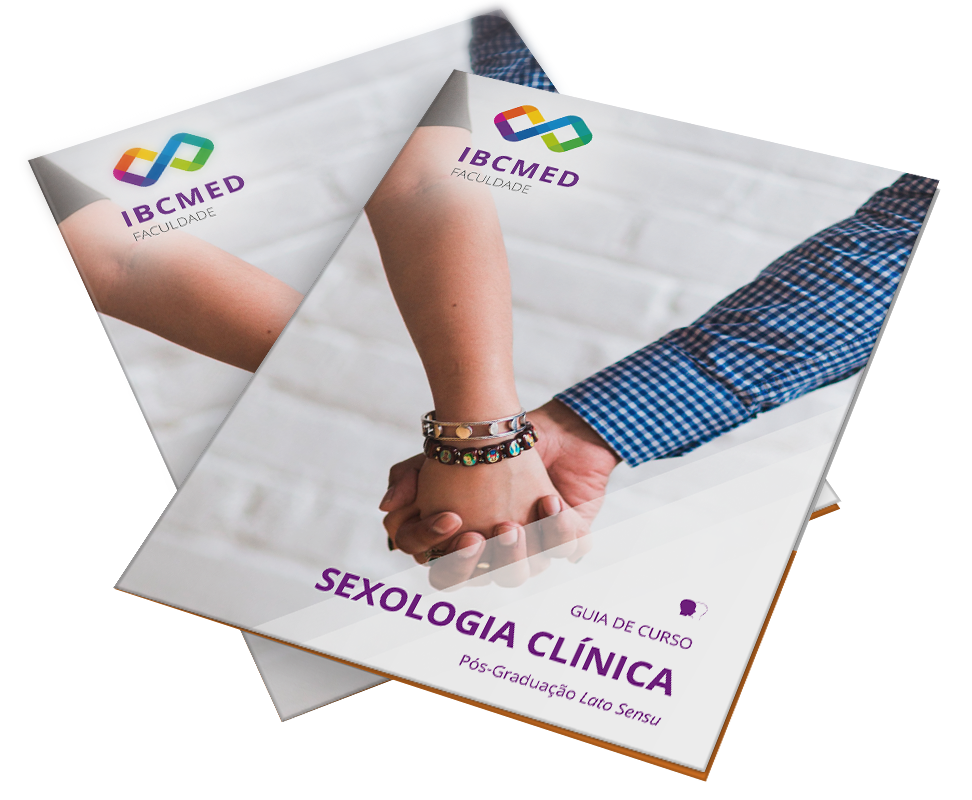 ABOUT THE COURSE
A Postgraduate in Clinical Sexology prepares you, through theoretical classes and practical training, to analyze and recognize the different aspects that articulate, determine and sustain the different sexual complaints and behaviors, identifying therapeutic possibilities that may improve the patients' quality of life, through the mastery of pathologies related to sexuality and psychosomatic phenomena capable of triggering diseases.
FAE IBCMED - Flexibility - Autonomy - Excellence.
Active methodologies and unique content, available to students for access at any time and day.
This service we perform is very important for Clinical Sexology, people in different parts are looking for this Clinical Sexology product, we want to highlight that this Clinical Sexology service is not just another one of us, but one of the main ones, so if you are looking for Clinical Sexology without doubts encountered.
Clinical Sexology, Postgraduate in Clinical Sexology, Postgraduate Course in Clinical Sexology, Psychosomatics of Sexuality, Sexology, Clinic, Sexual Pathophysiology, Affective Questioning and Sexualities