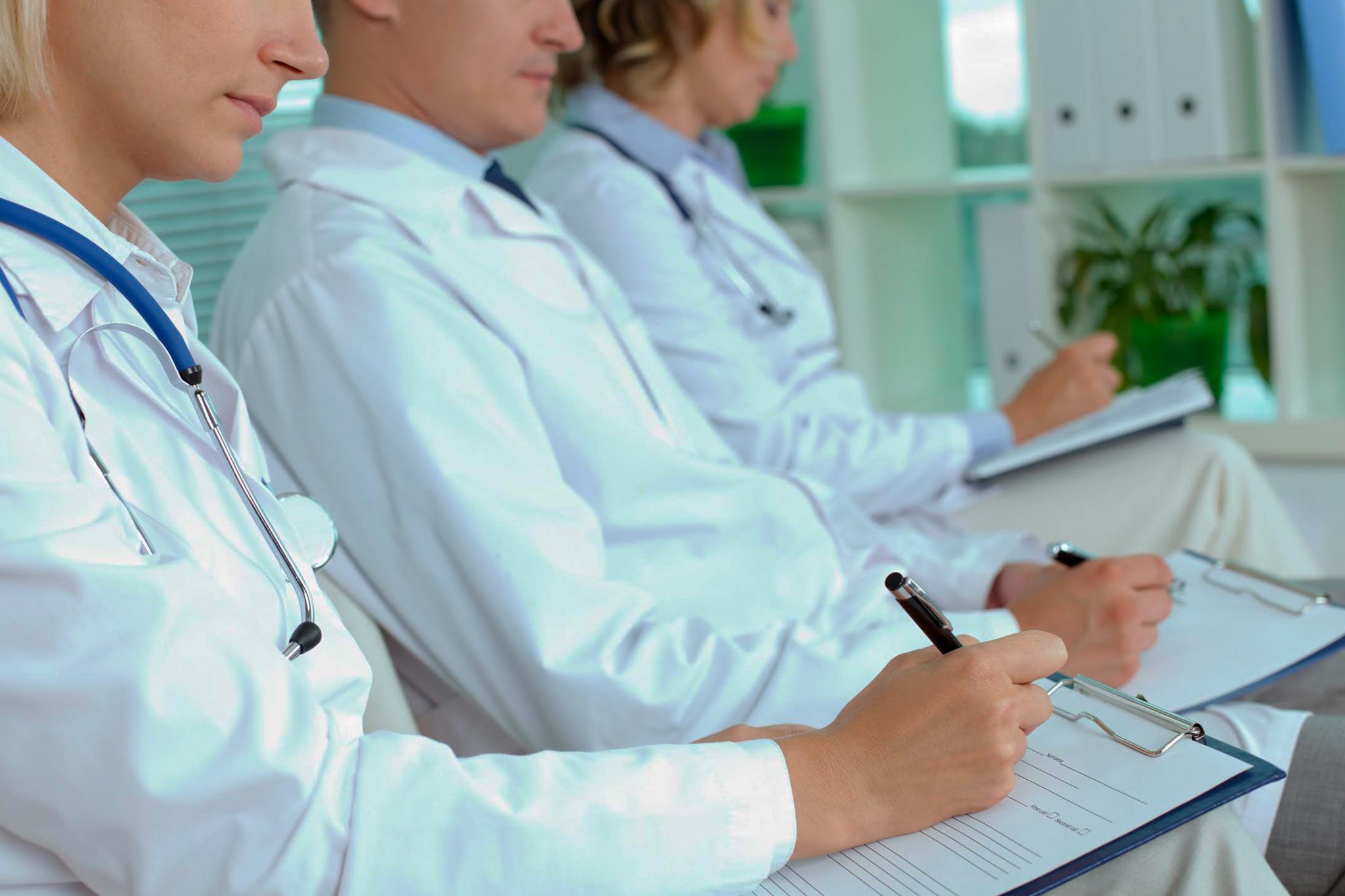 Do you know what are the most sought after medical specialties? This information was disclosed in the survey. 2018 Medical Demography in Brazil, carried out by the University of São Paulo (USP), with the collaboration of the Federal Council of Medicine (CFM) and the Regional Council of Medicine of the State of São Paulo (Cremesp).
Having this knowledge is important, as you can choose from these specialties to pursue graduate school and reach a specific audience in healthcare. That's why we've put together the main ones in this article!
See the most popular medical specialties
Research by USP shows that of the total number of active doctors in Brazil, 62,5% have one or more specialist titles. In addition, four areas concentrate 39% of the country's experts. See below what they are!
Medical clinic
The area with the largest number of specialists in Brazil is the Medical Clinic, comprising 11,2% of professionals. It is the branch of medicine that is responsible for the primary care to patients, as well as the investigation of diseases and elaboration of diagnoses.
To be a specialist in medical practice you need to have a postgraduate degree in the area or residence, lasting at least two years.
Pediatrics
10,3% of medical doctors in Brazil are pediatricians, dedicated to the care of babies, children and adolescents. This professional needs to be very patient and enjoy working with children.
The title of specialist in Pediatrics It is acquired after a postgraduate degree in the field, lasting between 2 and 3 years.
General surgery
About 34.065 Brazilian doctors have specialization in General Surgery. This area is responsible for performing abdominal, trauma and laparoscopic surgeries.
Training is considered one of the most difficult and requires residency of at least two years, on a charge of 60 hours per week.
It is worth mentioning that doctors who wish to specialize in other types of surgery, first need to be specialists in General Surgery.
Gynecology and Obstetrics
A Gynecology and Obstetrics It is another of the most sought after medical specialties. This is the area of ​​medicine that takes care exclusively of women's health, regarding their reproductive system, pregnancy, childbirth and the puerperium.
The course for this specialty lasts between two and three years. In addition to the theoretical and practical classes, humanistic issues are addressed, since the professional works in an area that is related to a unique moment in women's lives, pregnancy and the birth of a child.
In addition to the four main areas, Anesthesiology, Occupational Medicine, Orthopedics and Traumatology, Cardiology, Ophthalmology, Radiology, Psychiatry and Dermatology are among the most sought after areas.
Would you like to know more about the medical specialties most sought after by Brazilian professionals? Opting for one of them can be interesting for you to boost your career and achieve even more success in medicine.
Keep browsing our blog and get access to other interesting content for those who practice medicine. We are sure that you will find a lot of material relevant to your daily life.