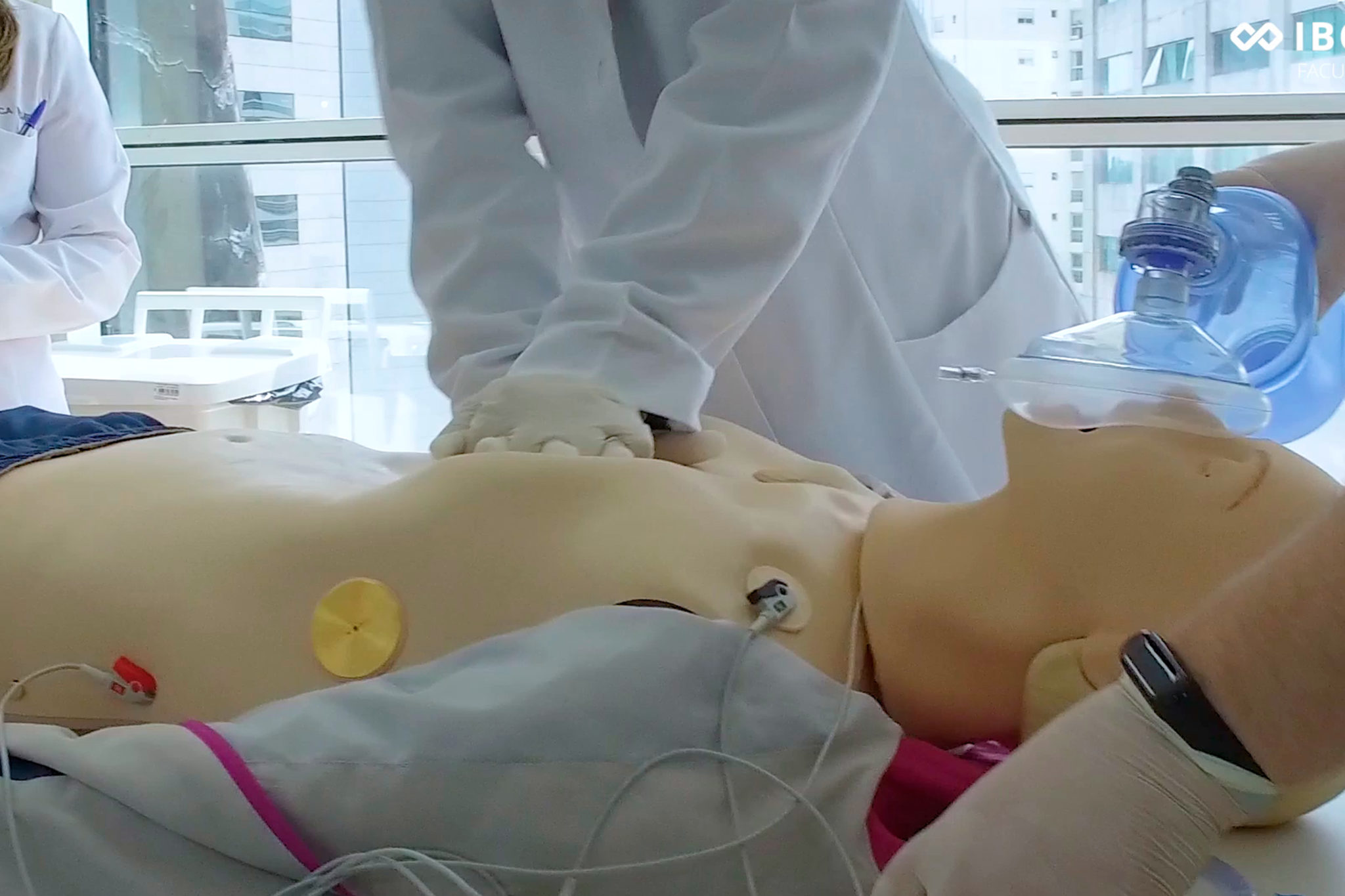 Training in Advanced Cardiovascular Life Support (ACLS) is by the American Heart Association, one of the most renowned institutions of heart studies, recognized worldwide.
Many doctors seek this course to provide a more appropriate service to their patients, as well as conquer new challenges in their professional careers.
The good news is that receiving training in ACLS is now possible in Brazil. Want to know more? So just follow the reading!
Meet the training in Advanced Cardiovascular Life Support (ACLS)
AHA's Advanced Cardiovascular Life Support training is for healthcare professionals who participate in treatments involving cardiorespiratory arrest and other cardiovascular emergency activities.
In addition to doctors, nurses, paramedics and other health professionals can take the course. At the end of the training, the student receives a card, which is valid worldwide.
The contents that learned in the course are as follows:
arrhythmias;
defibrillation;
ethical aspects;
artificial circulation;
coronary syndromes;
intravenous techniques;
cardiac pacemaker;
cerebral resuscitation;
cardiovascular pharmacology;
stroke (stroke);
cardiorespiratory resuscitation;
vascular access guided by ultrasound;
emergency ultrasound: FAST principle;
ventilation techniques with and without equipment;
training in semiautomatic defibrillators;
airway clearance in adults and children.
The training still contains case simulations, so that the situations are experienced and worked on as if they were occurring at that moment. Thus, learning becomes more consistent and students leave it able to put knowledge into practice.
See where you can have the ACLS training without leaving Brazil
If it was necessary to go to the United States to take the ACLS course, this is no longer necessary. The IBCMED College became an AHA partner and offers this course to those interested, offering the same certification obtained abroad.
The course offered by IBCMED is face-to-face and lasts 16 hours, being taught at our Training Center, at São Paulo Unit. Besides, as we mentioned, in the end, a certification with internationally valid is provided.
The certification is valid for two years; you must revalidate it every two years. So, if you have already done this training abroad and want to renew your AHA card, you can also look for IBCMED.
Concerning the faculty, masters and doctors make up the IBCMED team. They have received training based on the AHA guidelines and can deliver the course with the same quality as in the United States.
Now you have the opportunity to take Advanced Cardiovascular Life Support training in Brazil! It will certainly be great for your career! Besides, it will help you to save many lives through the techniques.
To learn more about the course and register, visit our website. We are sure that you will enjoy this complementary training a lot!