●

(Theoretical-Practical) Introduction and Epidemiology of Childhood Cancer
●

(Theoretical-Practical) Tumorogenesis and Tumor Biology
●
Major Malignant Neoplasias of Childhood I
●
Major Malignant Neoplasias of Childhood II
●
Major Malignant Neoplasias of Childhood III
●
Major Malignant Neoplasias of Childhood IV
●
Oncological Emergencies
●

(Theoretical-Practical) Principles of Childhood Cancer Treatment
●

(Theoretical-Practical) Nutrition in Childhood Cancer / Late Effects / Palliative Care
●

(Theoretical-Practical) Integrative Medicine Practices Applied to Pediatric Oncology
ABOUT THE COURSE
The course The Postgraduate course in Pediatric Oncology develops skills to qualify the diagnosis and the assistance to pediatric patients with cancer, considering the peculiarities of the child population and the study of oncological diseases. You will be able to manage diagnostic features and prognostic factors, know complex treatments, understand the limitations of possible interventions, promote a better quality of life to oncological patients and comprehend the importance of palliative care and the assistance to those patients and their families.
FAE IBCMED - Flexibility - Autonomy - Excellence.
Active methodologies and unique content, available to students for access at any time and day.
Want to know more about Graduate Studies in Pediatric Oncopedia?

Download now the Course Guide, with the syllabus, the workload and detailed information about the area of Pediatric Oncology, the job market for postgraduate doctors in this specialty and professional practice.

Enjoy this facility more IBCMED, contact us and get more this differential in your education and professional performance!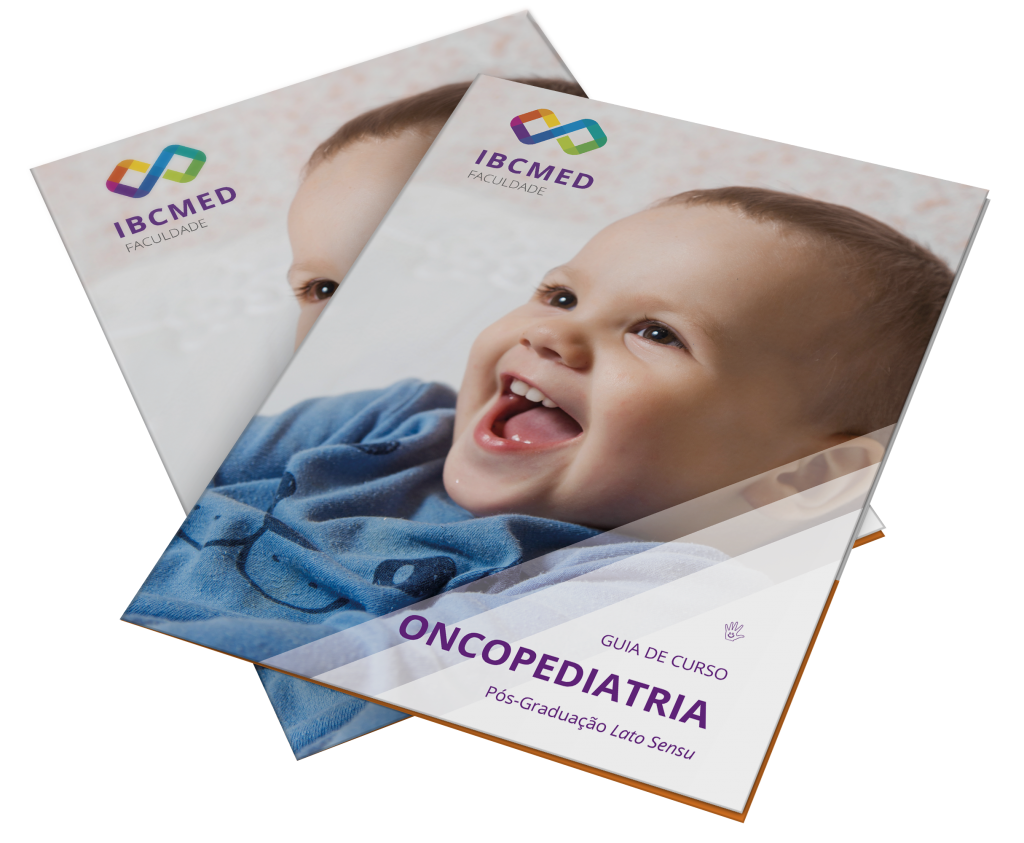 I WANT TO BE ONCOPEDIATRIC STUDENT