● Approach for the Diagnosis of Neurological Diseases

● Complementary Examinations in Neurology

● Cerebrovascular Diseases
● Infections and Headache
● Sleep Disorders and Movement Disorders

● Demyelinating Inflammatory Diseases of the

Central Nervous System
● Digital Innovation and Telemedicine in Neurology

● Coma and Awareness Disorders

● Emergencies in Neurology

● Neurological Complications of Systemic Diseases

● Cognitive decline and dementias
Aiming at improving the diagnostic and treatment skills of neurological and psychiatric conditions, you will experience the professional reality in a hospital environment. Clinical sessions and supervised care will take place at São João de Deus Health House, an institution that is part of the Hospitaller Order of Saint John of God, the largest private health and care organization in the world, present in 53 countries.

The supervising teachers accompany and assist the activities developed with the patients of the institution, which is a reference in the care and treatment of people with needs in the care of mental disorders, addiction and psychogeriatrics. The practice module, regarding attendances, is included in the course.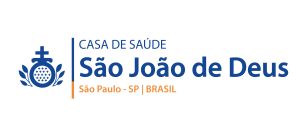 ABOUT THE COURSE
A Postgraduate in Clinical Neurology provides theoretical and practical bases for you to understand the pathophysiology of neurological diseases prevalent in different scenarios in Brazil, request appropriate complementary examinations, perform syndromic diagnoses and engage patients in treatments. The course involves discussion of clinical cases, seminars, practical simulation courses and training of key neurological patient care protocols.
FAE IBCMED - Flexibility - Autonomy - Excellence.
Active methodologies and unique content, available to students for access at any time and day.
I WANT TO BE A CLINICAL NEUROLOGY STUDENT