 ●

Exercise Physiology and Metabolism


Introduction to sports medicine and the way the body responds to exercise.
●

Upper Limb Injuries


Presentation of aspects, treatments and prevention of the main injuries in this region of the body.
●

Neurological Injuries


This module deals with injuries that have consequences for brain functioning.
●

Injuries to Lower Limbs and Spine


Presentation of aspects, treatments and prevention of the main injuries in this region of the body.
●

Nutrition


Nutrition as a science focused on the needs of the high performance athlete.
●

Exercise in Lung Disease Treatment


Exercise prescriptions for diseases whose terminals are the lungs.
●

Senior Exercises


Setting up an exercise program for the geriatric age group.
● Exercise in Type I and II Diabetes Mellitus


Based on a picture of Diabetes Mellitus, the benefits of exercise and how to program them properly for patients with this diagnosis will be presented.
● Obesity


Obesity and its relationship with exercise is explored, taking into account its physiological benefits.
●

Exercises in Children


In this module, the types of exercises that can be beneficial for child development are explored.
●

Adapted Sport


In class, the types of adapted sports, their principles and how they can be beneficial for patients with a disability are studied.
●

Exercise and Cancer
The discipline presents how exercise can be used as an ally in cancer treatment.

● Cardiology and Rheumatology Exercises


Pathologies of the heart and connective tissues are potentially dramatic for patients with this condition. This class seeks to present exercise as one of the ways to combat this type of occurrence.
●

Neurodegenerative Diseases


The last module focuses on the implications of exercise in mitigating neurodegenerative diseases from a clinical point of view.
● Assessment of Ergo spirometry and Spirometric Test
● Cognitive Analysis and Brain Concussion
● Triangular Bandage Practice
● Physical Assessment Practice - Upper Limb Orthopedic Physical Examination
● Lower Limb Orthopedic Physical Examination and Spine
● Automatic External Defibrillator
● Cardiopulmonary arrest
● Discussion of Clinical Cases
WHAT THEY SPEAK OF THE COURSE
I would like to congratulate the institute and I just have to thank you for the flexibility and opportunity you are giving me in achieving a child achievement. Today I am doing the specialty that I always dreamed of being Sports Medicine, so the institute opened my doors and it is being very rewarding.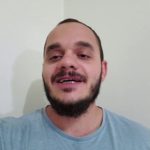 ABOUT THE COURSE
A Postgraduate in Sports Medicine It enables it to act, in a multidisciplinary way, in the evaluation, monitoring and treatment of physical exercise practitioners, whether they are sick or healthy. This helps to improve performance, treat and prevent injuries, recommend habits and assess your patient's risks. The classes will also enable you to promote health, prevent disease, recover and rehabilitate people with chronic diseases.
FAE IBCMED - Flexibility - Autonomy - Excellence.
Active methodologies and unique content, available to students for access at any time and day.
This service we perform is very important for Sports Medicine, people in different parts look for this Sports Medicine product, we want to highlight that this Sports Medicine service is not just another one of ours, but one of the main ones, so if you are looking for Sports Medicine undoubtedly found.
Post-Graduation in Sports Medicine, Sports Medicine, Exercise Physiology and Metabolism, Ergo Spirometry Evaluation and Spirometry Test, Neurodegenerative Diseases, Exercises for the Elderly, Exercises in Children, Exercise in the Treatment of Lung Diseases, Nutrition