●
Exercise Physiology and Metabolism
●

Injuries to Lower Limbs and Spine
●
Exercise in Lung Disease Treatment
● Exercise in Type I and II Diabetes Mellitus
● Cardiology and Rheumatology Exercises
●

Neurodegenerative Diseases
● Assessment of Ergo spirometry and Spirometric Test
● Cognitive Analysis and Brain Concussion
● Triangular Bandage Practice
● Physical Assessment Practice - Upper Limb Orthopedic Physical Examination
● Lower Limb Orthopedic Physical Examination and Spine
● Automatic External Defibrillator
● Cardiopulmonary arrest
● Discussion of Clinical Cases
● Clinical Practice
WHAT THEY SPEAK OF THE COURSE
I would like to congratulate the institute and I just have to thank you for the flexibility and opportunity you are giving me in achieving a child achievement. Today I am doing the specialty that I always dreamed of being Sports Medicine, so the institute opened my doors and it is being very rewarding.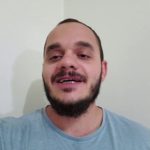 ABOUT THE COURSE
A Postgraduate in Sports Medicine It enables it to act, in a multidisciplinary way, in the evaluation, monitoring and treatment of physical exercise practitioners, whether they are sick or healthy. This helps to improve performance, treat and prevent injuries, recommend habits and assess your patient's risks. The classes will also enable you to promote health, prevent disease, recover and rehabilitate people with chronic diseases.
FAE IBCMED - Flexibility - Autonomy - Excellence.
Active methodologies and unique content, available to students for access at any time and day.
I WANT TO BE A SPORT MEDICINE STUDENT