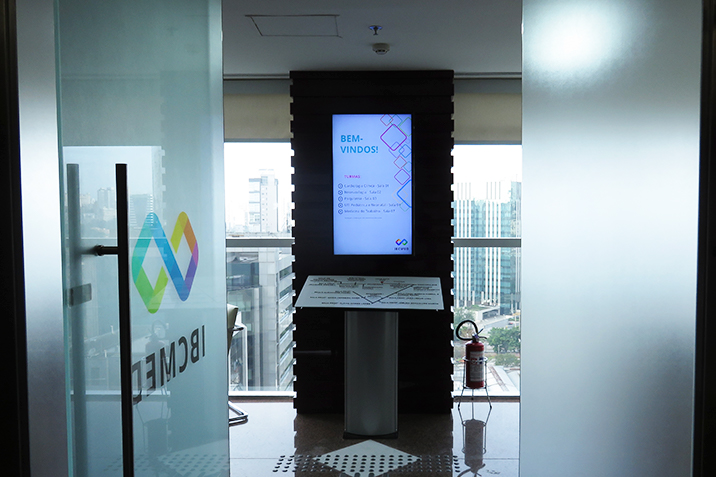 Faculty born with national scope and performance
in nine Brazilian states
The year of 2019 will go into the history of IBCMED - Brazilian Institute of Medical Sciences. In addition to launching its new brand and slogan, it will expand its performance as a IBCMED, with undergraduate, postgraduate and extension courses, focusing on the medical field. Fabiano Rodrigues Karolyi, General Director and co-founder of the IBCMED College, said that the institution's own unit was recently inaugurated in Vila Olímpia, South Zone of São Paulo. The site, with 800 m2, has seven course rooms and a lab for students' hands-on classes.
IBCMED was established in October of 2015 and now maintains the Faculty in December of 2016. The Educational Unit is located in the municipality of Sete Lagoas (MG) and the Administrative Unit is in Porto Alegre (RS). It is noteworthy that the institution is already born nationwide, operating in nine Brazilian states. "We have in our DNA the teaching", assured the Director, noting that another great differential of the IBCMED Faculty is the Entity's aggregate and friendly profile. "We are like family.
We seek to be available to students beyond class times, "he said.
Soon, a number of new services will be offered to students, such as medical residency preparatory programs, title test preparatory programs, and new updates on medical practice. "In addition, we have a highly qualified and nationally renowned faculty", highlights, in turn, the Marketing Director and also co-founder of the IBCMED Faculty, Israel Dutra Campos.
Today, the Faculty has 115 professors, exponents in Brazil and abroad, who act as coordinators, holders and guests, consisting of more than 80% masters or doctors, and with 19 postgraduate programs latu sense in the area of Health. Despite the brief curriculum, the IBCMED Faculty already has 30 completed classes and 907 graduates. It also received the 4 grade (on a scale up to 5) in the Ministry of Education (MEC) course evaluation concept.