ABOUT THE COURSE
The Postgraduate Course in Gynecology and Obstetrics empowers you to take care of the health of women and the female reproductive system. Through theoretical-practical classes, you will be able to prevent and diagnose diseases of the reproductive system of your patients, to conduct gynecological exams and recommend the appropriate therapy. The profession can be practiced in offices, clinics or universities. In the public sector, you can work in hospitals, health care units or take civil service examinations.
FAE IBCMED - Flexibility - Autonomy - Excellence.
Active methodologies and unique content, available to students for access at any time and day.
● Obstetrics:
Current Aspects and Obstetric Pathology
● (Theoretical-Practical) Fetal Vitality
●
Ethical Aspects and Medical Responsibility
● Lower Genital Tract Pathology
● Infertility and Human Reproduction
● Endometriosis and Pelvic Pain
● Climacteric and Contraception
●
Legal Aspects in Gynecology and Obstetrics
● Infectoparasitic Diseases in Gynecology and Obstetrics
● (Theoretical-Practical) Induction of Labor Labor / Inhibition of Labor Labor
●
Post-datism /
Puerperal Infection
●
Human and Psychosomatic Sexuality
● Forceps and vacuum extractor
● Pelvic Childbirth
● Driving in bisacromial dystocia
● Conducting postpartum hemorrhage
● Induction of balloon labor
● Experience with manual intrauterine aspiration
● Uterine endoceptive insertion (Mirena)
WHAT THEY SPEAK OF THE COURSE
I like the course, the contents meet my expectations and I'm sure they will come to add my medical career !!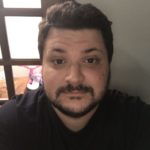 Excellent service. Staff always willing to serve us. I have been following the course since 2016 and I have noticed a significant evolution for improvement! They are to be congratulated! I already pointed to several colleagues!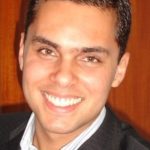 I wish to be a student of Gynecology and Obstetrics