● Introduction to Geriatrics and Gerontology
● Physiological Changes in Aging
● Depression, Delirium, Sleep Disorders, Falls, Dizziness
●
Dementia Syndromes, Mild Cognitive Impairment, Incontinences
●
Frontotemporal Lobar Degeneration, Dementia with Lewy Bodies and Neuropsychiatric Symptoms in Dementia
●
Vascular Dementia, Alzheimer's Disease, Immobility Syndrome
●
Nutritional Therapy in the Elderly
Objective Structured Clinical Examination (OSCE) is an assessment method that seeks to ascertain clinical skills by performing tasks within a predetermined time frame.
Real or standardized patient stations are available for tasks. The evaluator verifies that the proposed objectives are met and records the feedback in a checklist format document, observing the interaction of the physician with the patient.
The OSCE is one of the most reliable methods for both professional certification and active professional assessment and has even been used for the National Medical Degree Revalidation Exam (REVALIDA) in the years 2015, 2016 and 2017.
● Group dynamics
● Simulation of the application of assessment tools in the elderly
● Resolution of clinical cases related to geriatric syndromes
● Exhibition of videos demonstrating specific techniques, with reflections on the developed themes.
● Practices of setting the topics covered

Multidisciplinary Themes in Geriatrics:
● Elderly Legislation
● Care Planning
● Pressure Injuries
● Vestibular and gait rehabilitation
● Dysphagia

WHAT THEY SPEAK OF THE COURSE
It was the first class, but I'm loving it.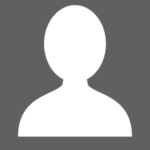 Very profitable, with a very good experience exchange!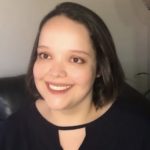 Lynea Glasyele Cardoso Honorato
ABOUT THE COURSE
It is estimated that in XNUMX we will be the sixth country in elderly population. Therefore, Geriatrics and Gerontology is considered a very promising area in Brazil.
The course prepares you to identify physiological changes in aging. From this, you can prevent, diagnose and treat the major illnesses that affect older people, such as dementia, depression and Alzheimer's, as well as address other causes such as dizziness and sleep disturbance.
FAE IBCMED - Flexibility - Autonomy - Excellence.
Active methodologies and unique content, available to students for access at any time and day.
I WANT TO BE A MANAGER OF GERIATRY AND GERONTOLOGY